To enhance customer shopping experience, owner shall invest in shop refurbishment that could enchant high rate of return. We are renovation expert to assist you for shop refurbishment to boosting your sales. Shop are the main equipment to making profit, shop ambient or environment that essential to the business sales.
The main equipment to making profit, shop ambient or environment that essential to the business sales. Customer may judge your quality and value that your business can provide them through your shop environment as customer first contact with your shop appearance.
Examples of Renovation Problem
There are some problem that may lead to store renovation especially
Stores layout or design are too crowded.

Design of shop are essential for customer's willingness to stay and shop in your store.

Electricity and lighting are crucial point as it provide emotional feeling for customer to enjoy their shopping experience.

Old shop lot may have ceiling, wall, roof and floor which are low-maintained. This cause leakage or blockage or even spoiled.
We provide painting from interior to exterior with the collaboration of our in-house design team to support in visual and appearance. We have erection of partition service especially clothing line retailing to installing extra fitting room or area. The installation of partition is the best idea as they are light and easy to install while cheaper than bricks and concrete wall.
Our design team may focus on layout design and select the best lighting effect that suit with the business and the layout design of the store. Carpet installing which is clean than the tiles floor while also able to absorb sound when customer walking around the store.
We are shop or store renovation specialist who focus in carpet installing, partition erection, electricity and lighting, maintenance, renovation and refurbishment. 
Our services extended to Kuala Lumpur and major city in Selangor. In Kuala Lumpur, we included KLCC, Cheras, Taman Counaught, Maluri, Kepong, Sri Petaling, Kepong, Setapak, Bangsar and Bukit Bintang. While for Selangor, we service in Sri  Kembangan, Damansara, Sunway City, Shah Alam, Sungai Buloh, SS15, Puchong, Ampang, Subang and others city.
We always focus on customer value by giving out the best quality of services. Our price that vary that emphasize on the preference of each client where also cheaper than others.
Our team are also the competitive advantage for our company as each of our team member are well-trained and experienced in the sense of responsible, independent and trustworthy.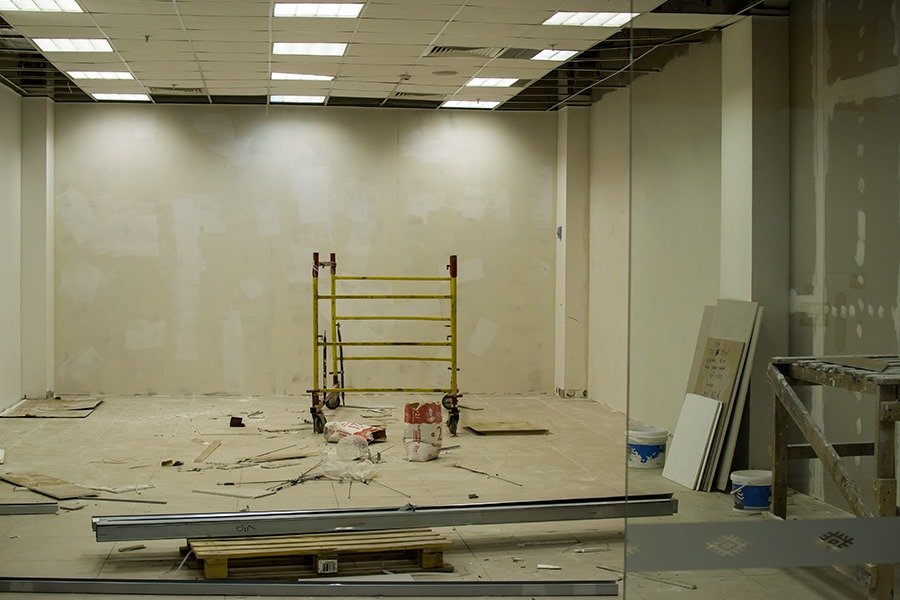 Finally, store layout and design are essential for a long term business. Making a physical change to your store can vastly improve its reputation with the buying public. Call us now!
We also provide house and office renovation. When you have any wiring and fusing problem, we have our electrician to handle your problem. Also, our plumber team are experienced and professional to solving pipe problems. To design your landscape, we have our design team together with landscape specialist to keep your landscape beautiful and tidy.