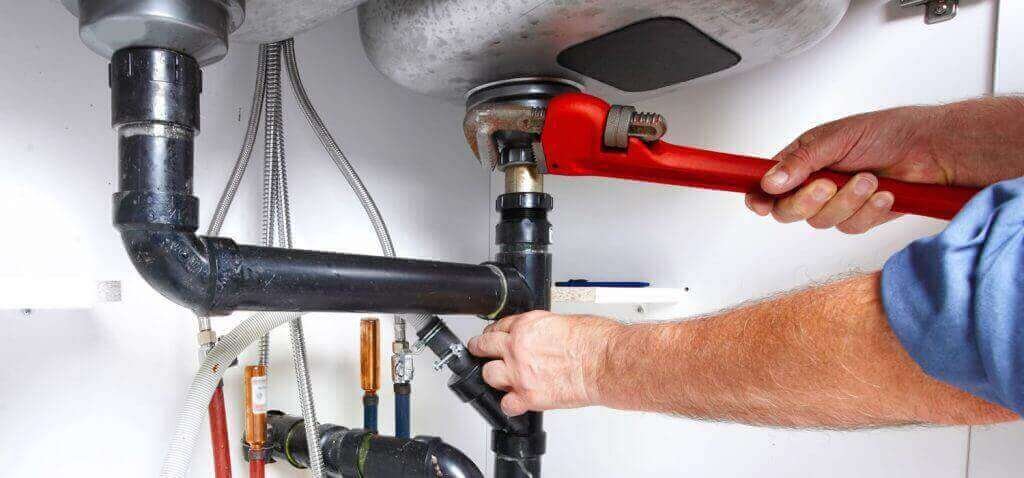 A plumbing specialist is a plumber by profession, able to diagnose potential water leaking issues from water taps and pipes. Besides that, this plumber is able to install new water piping, faucets, water taps, pumps, filter and water tanks. 
In addition, this plumber is able to fix and repair your faulty plumbing equipment such as leaking water pipes, low water pressures and water seepage from the walls. Lastly, this contractor should also be able to assist on waterproofing requirements on your roof tops, balconies, toilets and bathrooms.
A contractor that can fulfill all these requirements, and is experienced and skilled enough to properly diagnose and resolve your plumbing issues. Only then can this contractor call himself a plumbing specialist.
Examples of Plumbing Problem
There are many types of plumbing problems in your house, offices, shops or factories, such as:
Water leaking pipe is one of the most common problem. This may be due to wear and tear of the old water tap, such as the rubber washer, stopper, faucet spring and etc.
Low water pressure mostly occurs for old houses or offices of more than 10 years. This is because the source piping made up of steel are sometimes blocked by rusts and dirt in the piping. 
Clogged drains, gutters and toilets are also common among houses due to leaves clogging the drains. For clogged toilets, it is most due to debris and wet tissues that are not bio-degradable.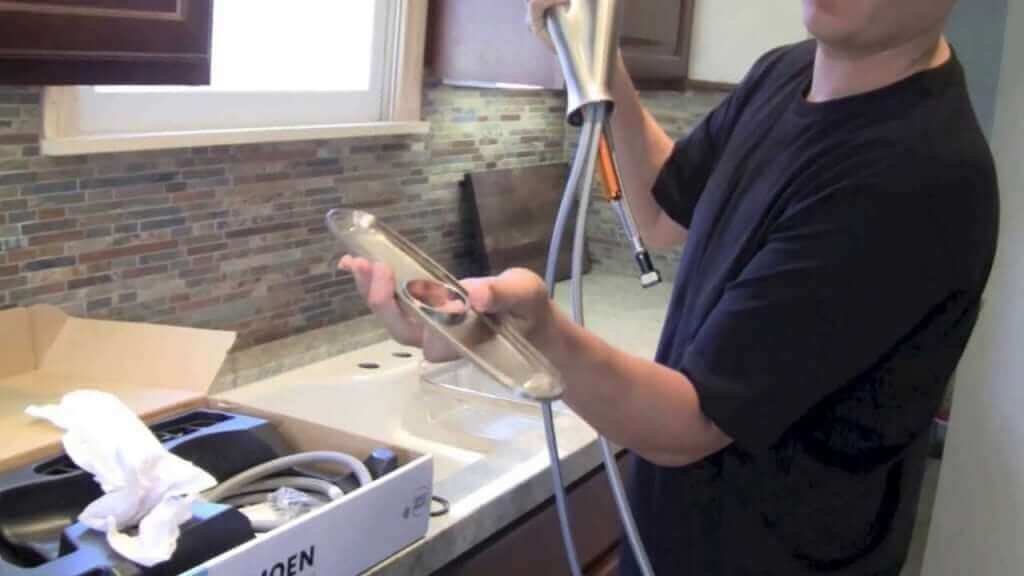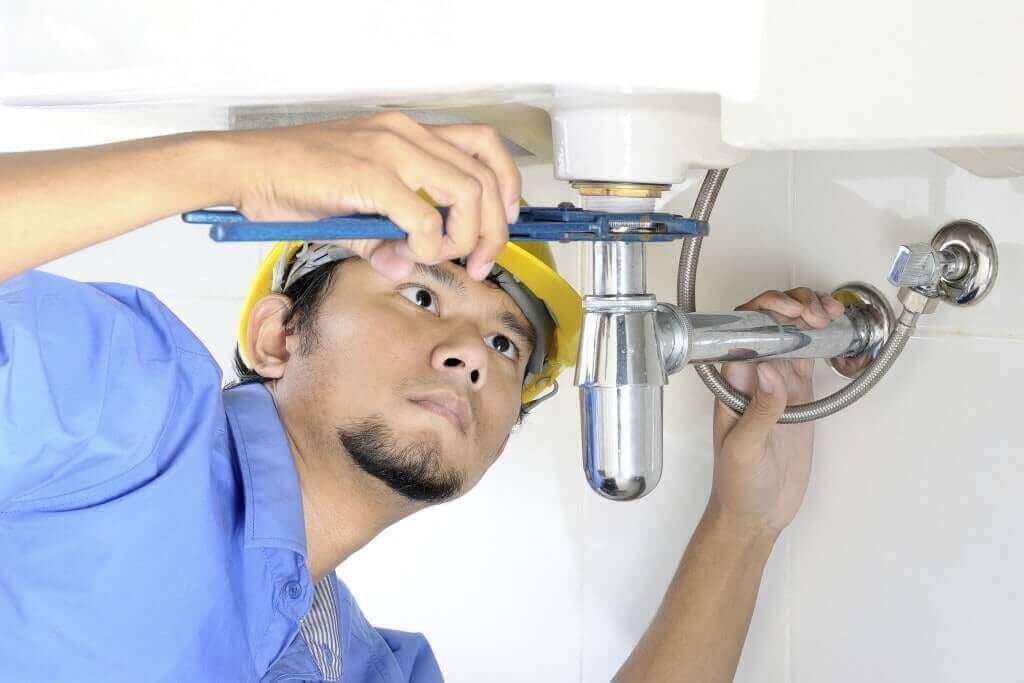 If you noticed musty smell around drain, change in water flow or warning signs of active leaks, give us a call and our professional plumber will help detect and treat water pipe leaking in your building including hidden pipes in walls or floors.
We will first identify the root cause of the plumbing issues. If it relates to water leaking, it is easily identifiable to the faulty parts of the water taps, or leaking pipes. Hence, replacing the faulty parts or we may suggest to replace the new quality water tap, which will be more cost effective long term.
If it relates to clogged drains, gutters or toilets, our experienced plumber will rely on advance equipment and knowledge, to investigate and identify the originating clogged area. Hence, it would be easier to focus on clearing the clogged items.
For low water pressure, we may advise the customer to install a central water pump that you can control externally. This would enable you to switch off the water pump, if you travel outstation. Hence, it will prevent potential burst pump, which cause flooding from your water tank, especially if you are abroad.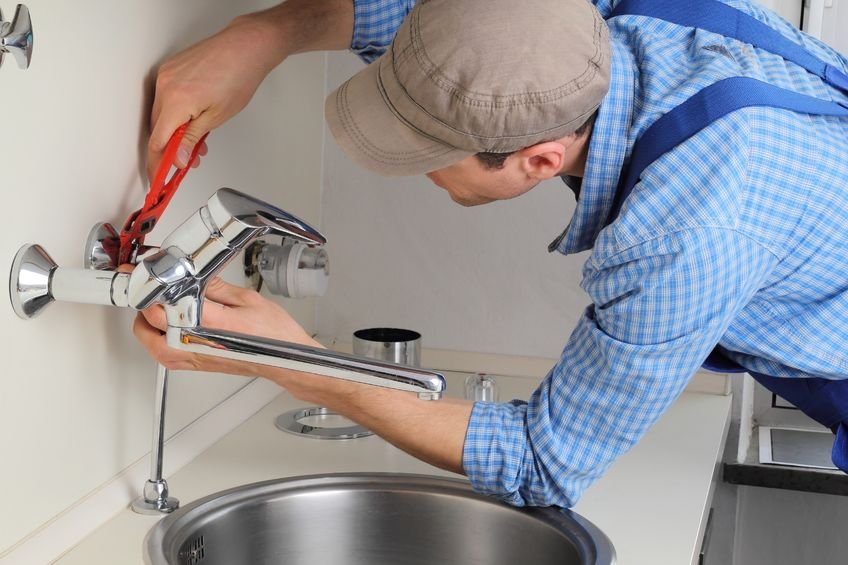 We are well-trained plumbing specialist can serve you on all plumbing repair, installation and plumbing works of any plumbing problems. Our repair work like leaking pipe, re-piping old water pipes or water pipe burst problem are solve without any difficulties. Installation of water pump, water heater, water filter or water tank comes with ease as our plumbers are equipped with the latest plumbing equipment and piping accessories.
We deliver solution to our commercial and residential clients around Kuala Lumpur area including Bangsar, Maluri, Setapak, Imbi, Kepong, Pudu, Cheras and so on. As for Selangor, our service cover Sungai Buloh, Petaling Jaya, Klang, Shah Alam, Subang, Kajang, Klang, Puchong, Gombak, Ampang, Seri Kembangan and Serdang.
We as a service provider who focus on customer value by giving out the best quality of services. 
Our service price are always reasonably cheap and affordable. We do provide affordable choice of option in case customer is looking for a cheaper option. 
Also, our plumbing workers are well-trained and certified by qualification which providing the most advance, best and trusted plumbing services.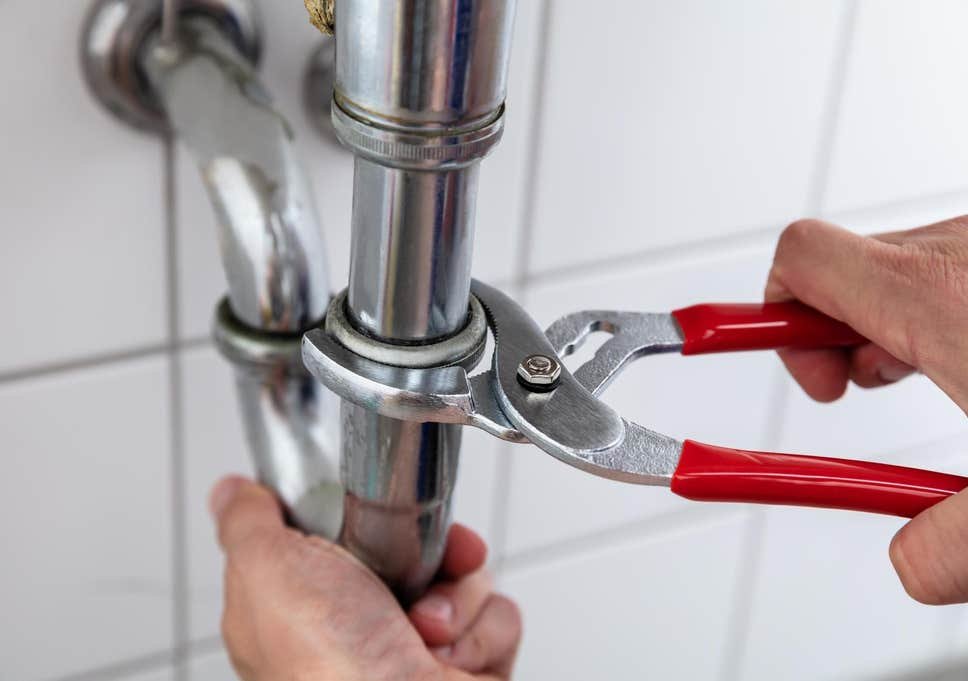 We get things done in the shortest time possible, the first time and all the time. We work at your convenient time and plan ahead before our visit. Therefore, you can rest assure to have our prompt and affordable service. Call us and get our plumbing specialist at your door step.
We also provide renovation and refurbishment which consider as big project. While for our technician team, they are focus on wiring, electrical checking and installing. We do have specialist team that might focus on narrow sector including facility maintenance, landscaping and waterproofing that provide different services.